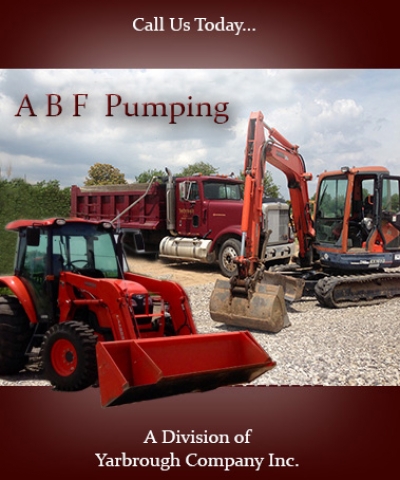 CALL US NOW AT: 573-620-0001
ABF Pumping, a division of Yarbrough Company Inc. has been servicing the Sikeston and surrounding areas since 1976. With that kind of experience you can rely on us to do the very best job possible with your septic tank needs.
Our specialty is residential "Septic Tank Pumping" of your septic tank and we are licensed by the State of Missouri as an "advanced" septic system installer and inspector.
We can handle your septic tank, and septic tank pumping needs. We install and inspect your septic tank system. Let us assist you in keeping your septic tank adequate for years to come. Call ABF Pumping today! We will set an appointment with you and be glad to go over your needs.